Demon King Domination: Deluxe Edition (NSFW)
I've made a bunch of changes to the battle system. Most notably:
The tutorial has been reorganized into two screens, rather than the bland dialogue it was before.
Dianne has been given a health bar, and Malos's health is now a vertical bar that's further down the screen, closer to the rest of the action.
Hard mode has been made slightly easier, giving you 25 health instead of 16.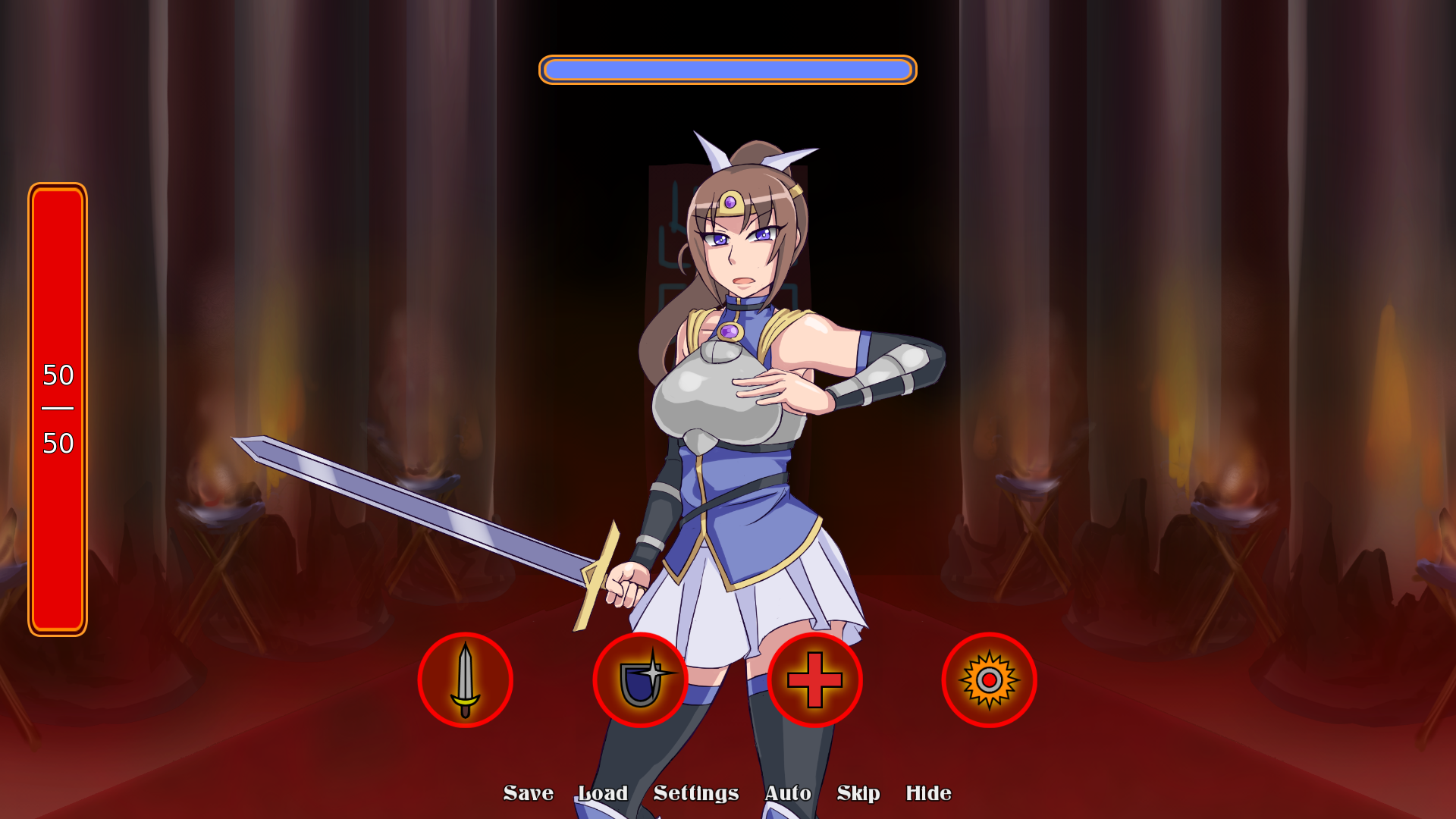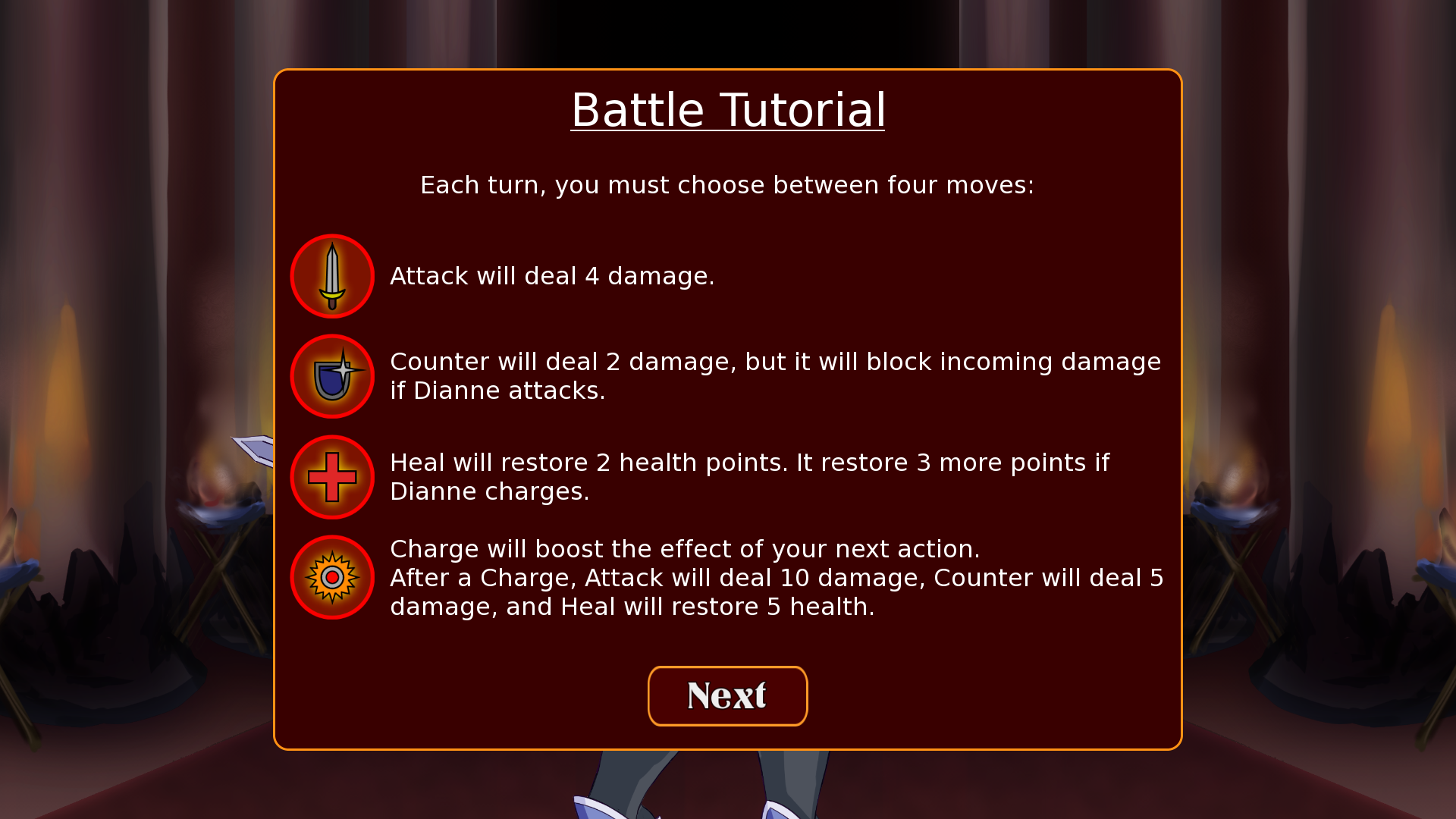 Get Demon King Domination: Deluxe Edition (NSFW)